Two people were injured in a fire after a propane tank exploded inside a mobile home Saturday afternoon in Vancouver's Rose Village neighborhood. A dog and two cats were unaccounted for.
One person was taken to a hospital and another was being treated at the scene, according to Vancouver Fire Department spokeswoman Heidi Parr.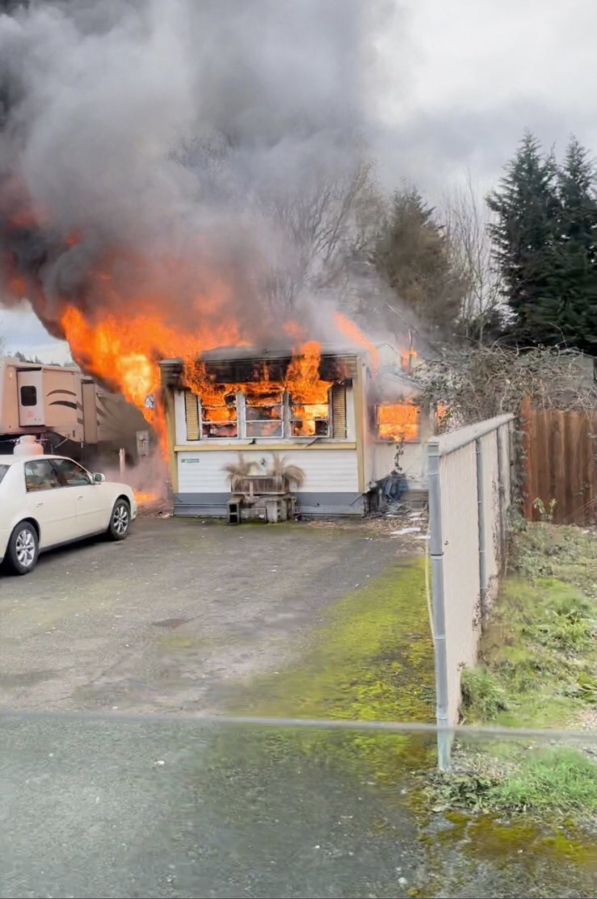 Vancouver Fire Department crews were dispatched shortly before 2:30 p.m. for a residential fire at Northwest Mobile Estates, 3700 X St., Unit 107. A large plume of smoke could be seen blocks away.
Five fire engines and a truck responded, along with two ambulances and a half-dozen Vancouver police patrol cars. The dead-end road was blocked at 35th and X streets.
The three occupants of the mobile home were already out when firefighters arrived, Parr said. One of the occupants had managed to evacuate with a dog.
Parr said one of the residents was working on a propane tank when it exploded. It was not yet known what caused the explosion.
The fire did not spread to nearby homes. It was extinguished from the exterior in about 10 minutes, but crews remained on scene dousing hot spots, Parr said.
Clark Public Utilities also responded to shut off power.