The Watermelon strain is a complete-bodied flower that has the fragrance and flavor of sweet and juicy watermelon. It has strong propelling capabilities at first that make you feel enthusiastic and motivated, until the powerful Indica effects set in, causing a total-body stone.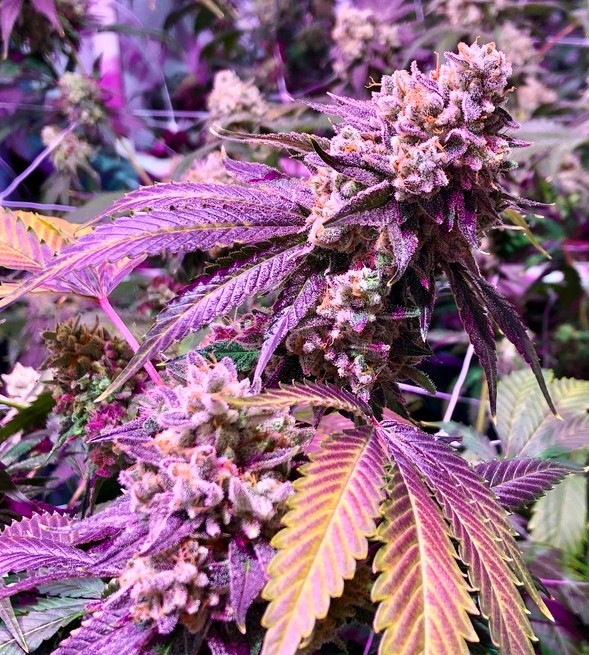 Watermelon is a very fruity and delectable strain with an unknown history, adding to the legend and mystique. This fragrant bud is delicious in its own right, and it's even more attractive when smoked through a bong.
This full-growing flower is speckled with heavy crystals, enhancing its flavors immensely. Watermelon is known for clocking in at around 80% Indica, guaranteeing a soothing and relaxing experience, and is often used as a sleeping aid for those who struggle to manage their chronic insomnia.
Watermelon Effects
Watermelon is an 80% indica plant, which already tells you a lot. It is widely sought after as a thorough relaxant, deeply taking effect in both the mind and the body, leaving no trace of stress and worry in your mood, making it perfect as a nightcap after a long and taxing day at a desk especially.
This Indica is a favorite among those who seek out a heavier kind of high. Watermelon will make you feel happy and joyous, leaving you in fits of laughter, and an all-round good vibration, keeping you in a socially enjoyable state, infectiously grinning from ear to ear.
Watermelon Fragrance
Watermelon is a sweet-smelling plant, rivaling any fruity piece of candy out there in appeal. This strain smells like strawberries on a summer day, with a strong and pungent aroma that also reeks of sweetness and sugar, mixed with a hint of earthiness.
Watermelon Flavors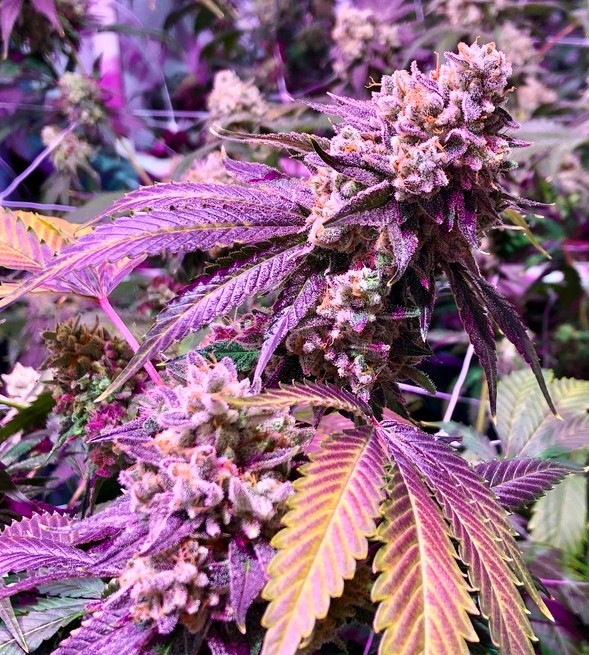 Watermelon tastes as seductive as it smells, enticing you instantly with its presence. This strain has a sweet berry flavor that will make your head spin upon inhaling its smoke, with its exhale tasting more tropical and fruity, with a sticky honey flavor sticking to your tongue.
Watermelon Adverse Reaction
Watermelon has some side effects due to its often heavy Indica effects, yet its most common reaction is a dry mouth and dry and itchy eyes, which can often be minimized if you stay hydrated for the entire duration of your high.
Other side effects that may affect you include a lingering headache, which can turn into a pounding sensation, but is also kept at a minimum as long as you stay hydrated. Watermelon can leave you feeling slightly paranoid and dizzy too, but this is something that occurs less often.
Watermelon Medical Using
Watermelon has proven to be very useful in the medical cannabis scene, and is especially effective in the treatment of chronic insomnia, as it can relax the body and the mind deeply, allowing for total relaxation, making it much easier to fall asleep and stay asleep, too.
Chronic stress sufferers may also find complete healing in the use of this strain, as it is perfectly capable of allowing you to let of your worries and fears instead of succumbing to them. Watermelon can make you think more positively, or else not think much at all, making it easier to relax.
Watermelon can be used in the treatment of pain as well as depression, numbing all pain in the body and allowing for smooth sailing. Cancer patients are known to favor this variant in order to help them regularize their appetite, while enjoying its sweet and tropical flavor in full.
Growing Watermelon
Watermelon is quite easy to grow, and can produce fruity-smelling and short plants bursting with trichomes. This 80% Indica is often preferred by medicinal growers, and is happiest when given a sunny and warm outdoor climate to grow and thrive in.
Flowering Time
Indoors
Watermelon grown indoors is likely to produce a yield that is usually around 13 ounces per square meter planted. This strain takes around 8 to 9 weeks to flower and be ready for a fruitful and high yielding harvest.
Outdoors
This almost pure indica plant can produce yields outdoors that are around 11 ounces per plant. Watermelon can be expected to be ready for a harvest around the beginning to the middle of October.