HWDSB's expedited review comes after an independent report into the board's treatment of a student trustee
The director of Hamilton's public school board said he hopes, that by the next two weeks, trustees will reach a decision on if four of them violated their code of conduct and will face sanctions after a recent equity probe.
"I believe in the next two weeks, as [the chair] has indicated, we should have a decision,"Manny Figueiredo, Hamilton-Wentworth District School Board (HWDSB) director of education and secretary of the board, said in an interview on Thursday.
Figueiredo's comments come after an independent investigation named four trustees as lacking an understanding of equity and inclusion. In some cases, investigators said, trustees singled out Ahona Mehdi, who was a 17-year-old student trustee at the time.
Trustees criticized for speed and transparency
Initially, trustees voted not to sanction themselves, and to remove their names from a public report about the findings. The report referred to Alex Johnstone, Becky Buck, Kathy Archer and Carole Paikin Miller, but only Johnstone declared a conflict of interest.
Johnstone has since apologized for "the absence of an equity-informed understanding of board policy and governance that created biases and systemic barriers." Through a paralegal, Archer said this month that she respects the findings of the report and believes "there is no further discussion necessary going forward."
Buck and Paikin Miller haven't publicly responded.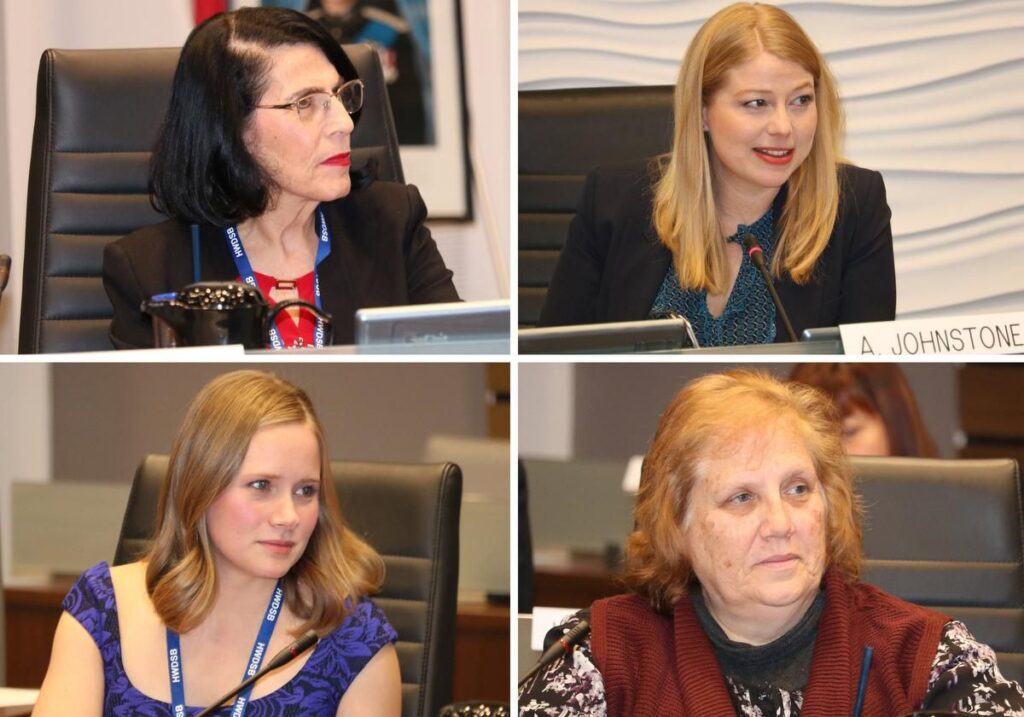 After heavy public criticism, trustees decided to reconsider, and are now undergoing their own expedited review to determine if there were code of conduct violations and if sanctions are in order — but even that process has been heavily criticized for its lack of transparency and speed.
HWDSB chair Dawn Danko said in a statement the board is working to report on the results as soon as possible.
"We have heard loud and clear from the community that they are frustrated with the process to date," she said.
"This process is the next step following the original investigation."
Shawn McKillop, HWDSB spokesperson, said while the findings and conclusions from the original report are being used as part of the expedited process, trustees are still required to follow through with parts of our code of conduct to ensure a fair procedural process.
Even if trustees are issued sanctions, they cannot be removed from their positions.
Danko said she hopes to regain the public's confidence.
"The process for rebuilding trust with the community starts with accountability. Not just for the individual trustees, but the board as a whole. That is why completing the final steps in our code of conduct is our top priority."
The original report also came with 12 recommendations, which trustees voted to adopt.
Figueiredo said HWDSB's governance committee will receive a draft with input from the board including short-term goals, long-term goals and timelines to implement the 12 recommendations.
He added he wants those recommendations posted online and updated "so people know how we move forward on the investigator's overall 12 recommendations."
Figueiredo also said he thinks the process will have trustees review governance practices around what they discuss in public and what they discuss in camera.
In a message to families on Thursday, Danko acknowledged "the challenges and harm caused to members of our community" and said HWDSB trustees have "a lot of work to do."
"In addition to our focus on the recommendations to improve our governance procedures, we will work to set a budget that reflects the diverse needs of our students, while monitoring COVID-19 related costs," she said.