If you live with anxiety, you've probably come across some of the many claims surrounding the use of marijuana for anxiety symptoms.
Plenty of people consider marijuana helpful for anxiety. A 2017 national survey of more than 9,000 Americans found that 81 percent believed marijuana had one or more health benefits. Nearly half of these respondents listed "anxiety, stress, and depression relief" as one of these potential benefits.
But there also seems to be just as many people who say marijuana makes their anxiety worse.
So, what's the truth? Is marijuana good or bad for anxiety? We've rounded up the research and talked to some therapists to get some answers.
As more states legalize marijuana, both for medicinal and recreational use, more and more people are turning to cannabis in hopes of managing anxiety or generalized anxiety disorder (GAD). Although scientific research in this area is still sparse, there are anecdotal and new scientific reports of marijuana creating a calming experience that temporarily relieves symptoms of anxiety for many people.
How it can help
There's no question that many people use marijuana for anxiety.
"Many clients I've worked with have reported using cannabis, including THC, CBD, or both, to reduce anxiety," says Sarah Peace, a licensed counselor in Olympia, Washington.
Commonly reported benefits of marijuana use include:
increased sense of calm
improved relaxation
better sleep
Peace says her clients have reported these benefits along with others, including greater peace of mind and a reduction in symptoms they found unbearable.
Peace explains her clients have reported that marijuana in particular helps relieve symptoms of:
agoraphobia
social anxiety
post-traumatic stress disorder (PTSD), including flashbacks or trauma responses
panic disorder
phobias
sleep disruptions related to anxiety
What Peace sees in her practice is on par with most of the existing research around marijuana and anxiety.
A 2015 review supports CBD as a potentially helpful treatment for anxiety, particularly social anxiety. And there's some evidence that THC may also help in low doses.
It's not a full cure, though. Instead, most people report it helps reduce their overall distress.
"For example, someone might only have one panic attack a day instead of several. Or maybe they can go grocery shopping with high but manageable levels of anxiety, when before they couldn't leave the house," Peace explains.
How it can hurt
While marijuana appears to help some people with anxiety, it has the opposite effect for others. Some simply don't notice any effect, while others experience worsening symptoms.
What's behind this discrepancy?
THC, the psychoactive compound in marijuana, seems to be a big factor. High levels of THC have been associated with increased anxiety symptoms, such as increased heart rate and racing thoughts.
In addition, marijuana doesn't appear to offer the same long-term effects as other anxiety treatments, including psychotherapy or medication. Using marijuana may offer some much-needed temporary relief, but it's not a long-term treatment option.
"I think, like any medicine, cannabis can provide support," Peace says. "But without lifestyle changes or internal work on mental health, if your stressors or anxiety triggers remain, your anxiety will likely remain in some form."
Marijuana as Self-Medication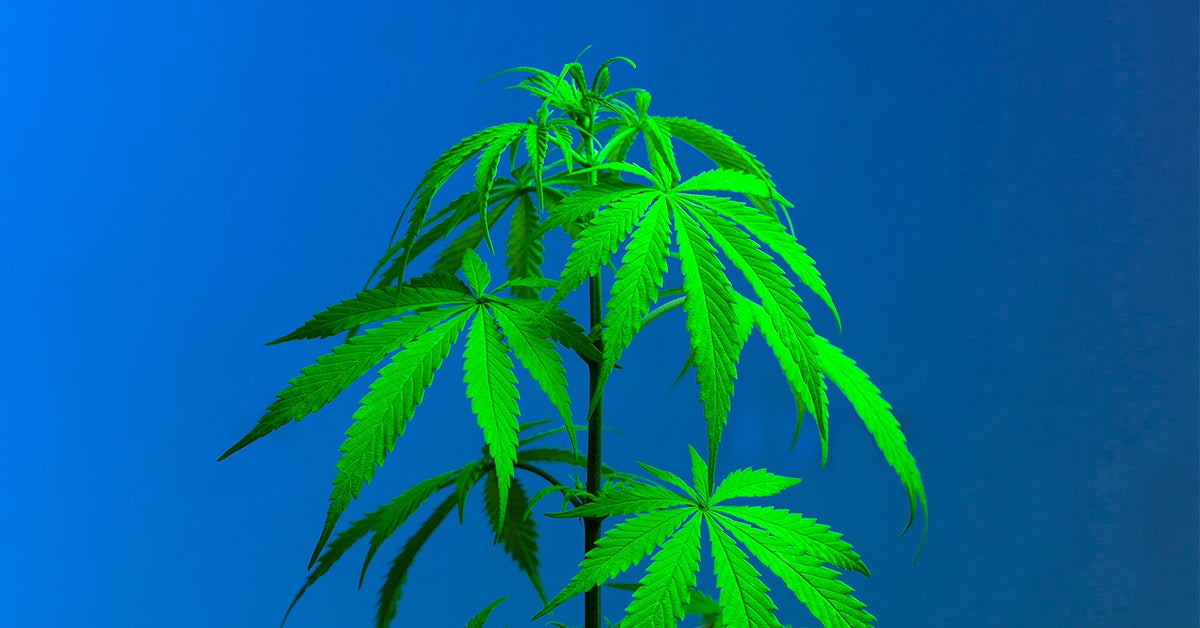 Anytime you take it upon yourself to use a substance to treat or cope with a medical problem or symptom, it is referred to as self-medicating. Often, self-medicating produces an immediate relief of the uncomfortable symptoms, thereby reinforcing its use.
The problem with self-medication is that even though the use of marijuana is becoming more acceptable, not enough is known about the efficacy of the drug for particular medical conditions as well as its long-term consequences.
Potential Benefits and Risks
Benefits
May reduce depression in the short term
May relieve anxiety temporarily
May reduce stress
Risks
Higher levels of psychiatric disorders
Can create psychological dependence
Long-term memory loss may occur
Symptoms may increase
May develop cannabis hyperemesis syndrome
Can create increased tolerance and need
The scientific community has recently started examining the effect of cannabis on anxiety, and the verdict is that short-term benefits do exist.
Scientists at Washington State University published a study in the Journal of Affective Disorders that found that smoking cannabis can significantly reduce self-reported levels of depression, anxiety, and stress in the short term. However, repeated use doesn't seem to lead to any long-term reduction of symptoms and in some individuals may increase depression over time.
Risks
Marijuana can affect your body in many ways beyond just getting you high. The high feeling you may experience after smoking or ingesting marijuana is due to tetrahydrocannabinol (THC), the chemical compound that gives marijuana its psychoactive effects.
Tips for safe use
If you're curious about trying marijuana for anxiety, there are a few things you can do to reduce your risk for it worsening your anxiety symptoms.
Consider these tips:
Go for CBD over THC. If you're new to marijuana, start with a product that contains only CBD or a much higher ratio of CBD to THC. Remember, higher levels of THC are what tend to make anxiety symptoms worse.
Go slow. Start with a low dose. Give it plenty of time to work before using more.
Purchase marijuana from a dispensary. Trained staff can offer guidance based on the symptoms you're looking to treat and help you find the right type of marijuana for your needs. When you buy from a dispensary, you also know you're getting a legitimate product.
Know about interactions. Marijuana can interact with or reduce the effectiveness of prescription and over-the-counter medications, including vitamins and supplements. It's best to let your healthcare provider know if you're using marijuana. If you don't feel comfortable doing this, you can also talk to a pharmacist.
Tell your therapist. If you're working with a therapist, make sure to loop them in, too. They can help you evaluate how well it's working for your symptoms and offer additional guidance.
Marijuana, particularly CBD and low levels of THC, shows possible benefit for temporarily reducing anxiety symptoms.
If you decide to try marijuana, keep in mind it does increase anxiety for some people. There's really no way to know how it will affect you before you try it. It's best to use it cautiously and stick to smaller doses.
Other nonmedical treatments can also help relieve anxiety symptoms. If you're looking for alternative approaches to treatment, consider giving other self-care approaches a try, like:
yoga
breathing exercises
meditation and mindfulness approaches
It may take some trial and error, but with time you can find a treatment that works for you.