Testing weed for potency is great life insurance — literally. That's because you've really got to know how much THC (which is the active ingredient in marijuana) there is in that strain of weed you plan to pop.
Just because you know it's Pink Stardust or a Satori doesn't mean you don't have to double check. Heck, your health's on the line, so do the really smart thing and get one of those at-home, easy-to-use marijuana test kits.
They're not cheap, but who wants to place a price on your health? Remember what grandma used to say while wagging a finger at you? "Prevention is better than cure."
Prevention tip number 1: Make sure you get your cannabis from a legit dispensary. If you live in California, you're in luck because the odds are excellent the weed you want has been lab-tested for both potency and purity.
If you're buying cannabis products online, you need to be more careful. Be sure to read online reviews and seek out information on quality standards. There are online review websites that can help you find the best products.
But what IF you grow your own? Or if you procured from suspicious sources?
Prevention tip number 2. When in doubt, use a test kit. Weed's growing popularity (pun intended) means that some of the supply out there is bound to be suspect. And it doesn't help knowing there's a lot of untested cannabis in dispensaries.
All the results we received from the CB Scientific products were consistent with the PharmLabs results. The potency ranges on the reference card top out at 20 percent THC and only 2.5 percent CBD, so if your sample is stronger, you won't know by how much. But if you just want a good idea of the potency of the sample you're working with, the ease of use makes the CB Scientific products a great option. They are priced at $30 for three tests.
If you are looking for results with greater precision, or an even lower cost per test, the other products we tried may better fit your needs.
These two kits use a process called thin layer chromatography (TLC). The products we tried were Cannalyse 20/25 THC Test Kit by Cannalytics and the CTK Test Kit #1 from TLC Lab Supply. Although a more involved and technical process, more precise results can be obtained with the thin layer chromatography options. Although we was only looking at THC and CBD, about a half-dozen different cannabinoids will render on the plate.
CANNABIS TESTING SOLUTIONS
There are two primary testing types:
Tests conducted by consumers at home
Third-party laboratory testing or on-site business testing
The latter is essential for a healthy market, but the consumer needs more solutions to verify the product at home. This not only holds businesses accountable, hopefully inspiring a truthful approach to their marketing and product, but also offers a window for consumers to become more educated about the product, promoting understanding, curiosity, and further destigmatization.
For the average consumer, sending purchased or homegrown cannabis products to laboratories for verification can be expensive and, for many, merely impossible due to prohibitive logistics. This is where home testing kits are becoming popular. There are various kits available, focusing on THC and other cannabinoids and others providing a varied analysis of compounds within the plant.
HOME CANNABIS TEST OPTIONS
Although a recent entry into the market, home testing kits offer an affordable solution to expensive laboratory analysis
Small tests are available if only specific compounds need to be checked, for example, THC tests.
Time is money. The rapid results offered by the home testing kits cut the waiting period out, and it could help minimize any anxious waiting period. Home testing kits can let the consumer know within mere minutes if they contain THC or harmful substances.
Legal recreational cannabis users now have an arsenal of testing options at their fingertips. Let's unpack the different options available.
Origo Labs: Laboratory Testing for Home Growers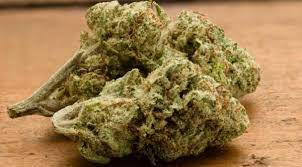 From their website, "Origo Labs is determined to seek truth by revealing impurities in cannabis and hemp products."
With statements like this and a mission slogan "Seek the Truth," Origo Labs are clear about their mission in the cannabis industry. The company launched its testing products in May 2020 and are committed to offering a new era of transparency to the cannabis industry. To do this, the company provides the following:
Cannabinoid Profile and Potency
Terpene Profiling
Residual Solvents
Pesticides
Moisture Content
Homogeneity
Foreign Materials
Microbiological
Mycotoxins
Heavy Metals
Vitamin E (for vape oils)
According to Tim Cash, Co-founder of Origo Labs, "Origo Labs is in the forefront of hemp testing in Illinois and the nation. We use industry-leading instrumentation to ensure our customers receive accurate and reliable data."
Cash conveys that Origo Labs is committed to quality assurances for the cannabis industry.
"Our staff has extensive experience in regulatory compliance and R&D, in both cannabis and hemp science. We offer the analytical capability you need to ensure your products are safe for consumption and are tested accurately." Cash goes on to say.
But Origo labs is not the only company to bring tests to the public. Manufacturers such as HiGrade, tCheck, and MyDx are amongst the most popular test kit manufacturers. Easily accessible testing kits help people at home to test purchased products, discover the precise cannabinoid and terpene profiles, and test their own homegrown plants. Medical users, especially, can benefit greatly from this kind of testing.
Alpha-Cat
Another premium manufacturer is Alpha-Cat, a company that supplies the industry with some of the most popular cannabis test kits. Alpha-Cat provides cannabinoid tests and focuses on potency testing, primarily marketed towards medical patients seeking a precise potency and dose. Their tests are mobile kits and have made it easy for even the most science-averted individual to quickly and affordably test their cannabis.
CannaDx™
CannaDx™ is another popular cannabis testing kit. They allow you to test THC % and receive an answer in mere minutes. Their proprietary sensor picks up other cannabinoids, terpenes, and a complete analysis of the bud's chemical composite. The data read from the cannabis product is then compared to the information on the database and offers consumer feedback (primarily crowdsourced) to explain what effects the specific cannabis may have. The analysis, dubbed the Canna Profile™ (TCP) combined with the feedback, offers an in-depth insight into marijuana, potentially instigating a deeper understanding of cannabis and its intricate strain-specific nature.
Home testing is a technology that can help home growers target specifics within their cultivation and help consumers have a personalized understanding of cannabis's chemical compounds and how best to harness them.
HOW DO HOME TESTING KITS WORK?
Each company will have a unique testing kit to market, but the gist is that home testing kits allow you to use a small amount of cannabis (approximately 1gram) and apply a test fluid to it. The plant material is placed on a glass plate and put into another container with another testing fluid.
The cannabinoids are then separated from the plant material and get transported to the top of the plate. Most testing kits show different cannabinoids in different colors. A dye can be applied to the container to reveal the colored spots of cannabinoids.
The process is more straightforward than it sounds, especially with the introduction of home testing kits. Home test kits are a niche in the cannabis industry and can be used as an affordable way to merge the public's understanding of the weed plant with the complex, and often beautiful, science behind the plant and all its vast effects. Many home testing kits also combine with a mobile app, simplifying the process even further.